Pre Workout Stacks – Is Black Magic Good?
Introduction
In this article I will be delving into pre workout stacks and in particular Black Magic Supply's stack. I will analyse the product and conclude at the end whether it is a good choice for you to purchase. Pre workout stacks are generally a pre workout and a BCAA combo. The BCAA's are good for reducing muscle fatigue and supporting you intra-workout. The pre workout is good for giving you a boost in energy before you start your workout and also improving muscle pumps. Pre workouts can also improve your endurance and work capacity in the workout itself which is a big benefit.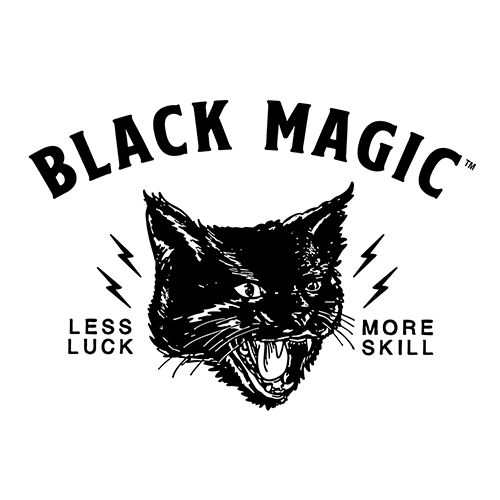 Who Are Black Magic Supplies?
Black Magic Supplies are a supplement company that produces quality supplements for athletes and serious gym enthusiasts. The company prides itself on using potent ingredients that are mixed in-house by their formulating specialist. They do thorough testing and establish the ideal dosing before releasing their products to the market. They are highly innovative and believe in hard work to achieve goals. 
BZRK Psychoactive Waves Pre Workout
The first of the two products in their pre workout stack is the BZRK pre workout. It comes in six different flavours- crystal blue, peach rings, mango sunrise, lemon razz icy, haterade and cosmic burst. The flavours are unique which makes it stand out over other pre workouts. 
The recommended serving size is one scoop which is 21g. Each scoop contains 7g of citrulline, 3.2g of betaO (beta alanine and orotic acid), 2.5g of glycerpump and 2.5g of betaine anhydrous. The other 1.68g is a proprietary blend which they call the "possessed matrix". 
The citrulline stimulates nitric oxide production and gives you good pumps in the gym. BetaO is good for endurance during your training and can improve physical performance. Glycerpump improves stamina, hydration and performance.
KEYZ Amino Acid Matrix
The second of the two products is KEYZ Amino Acid Matrix. This product is a blend of EAA's and BCAA's, there are only three flavours to choose from. These are pina colada, berry topic and mojito razz. One scoop is 14g and the product contains per scoop: 0.5g coconut water powder, 0.75g L-taurine, 8g EAA/BCAA matrix, 0.22g himalayan pink salt and 0.11g magnesium gluconate. In addition there is also 0.1g proprietary blend which contains many ingredients. These include spinach, kale, oregano, etc.
The amino acid matrix contains many useful ingredients and is designed to greatly improve your recovery from workouts as well as enhancing your stamina. 
My Experiences
Now I will talk about my experiences from using this pre workout stack. I personally opted for the peach rings flavour BZRK pre workout as I like peaches a lot. I found the taste to be very nice and refreshing, which is always good. I didn't experience too many tingles from the beta alanine. Normally I do enjoy the tingles that I get from pre workout but with this product there isn't as much of that.
The energy output was well balanced though, I felt an immediate boost in energy and it remained consistent throughout the workout. I also had crazy endurance on this pre workout and my work capacity was higher as a result. On days where I hadn't got enough sleep the night before this pre workout helped to improve my energy a lot. I didn't feel groggy at all during any workouts when taking it.
The pumps were amazing as well on the BZRK, made my muscles feel really full in the gym and increased the vascularity a lot. The pumps and endurance were the best part about BZRK in my opinion.
Now onto KEYZ amino acid matrix, I went for the pina colada flavour. This was a standout product for me from my experiences. I really liked the coconut powder addition and the proprietary blend. There are lots of benefits from an anti-oxidant point of view. I found I was able to recover faster from workouts, this is the main benefit of the amino acid matrix. The pina colada taste was great as well. I really cannot fault the amino acid matrix in any way!
Would I Recommend The Stack?
From my experiences I would recommend the pre workout stack 100%. The only downside is the lack of tingling sensation from the pre workout, but this is not a big concern. The pumps are insane from the pre-workout, as well as the increased endurance. 
As for the amino acid matrix, that product is simply amazing. I would even recommend taking that sometimes on off days as well. The only issue you will run into is picking the wrong flavours and you may not like them. For me the peach pre workout and pina colada amino acid matrix were both great tasting.
Overall I would give the pre workout stack by Black Magic a rating of 9.5/10. I can't really fault it too much. It will certainly help your physical performance improve in the gym, give you a boost and massively improve your recovery.
Conclusion
To conclude, in this article I have examined the Black Magic Supply Magic Pre Workout Stack. Having tried both products in the stack myself, I can say that it is definitely a product that I would recommend. Taste is an individual thing though and maybe you will not enjoy the flavours as much as me. 
However, having seen other reviews on this stack the general consensus is very positive across the board. I would say that this company does live up to their reputation of producing innovative products with potent ingredients. A lot of testing goes in to establish the ideal dosing and based on this product it does show.
Of course, there is no substitute for good sleep. If you are only sleeping for 4 or 5 hours a day then you are short-changing your efforts in the gym. No pre workouts or BCAA's can act as a band aid for an ongoing lack of sleep. If you have the odd night of poor sleep then this product is extremely useful. 
If you have any questions about the product please leave me a comment below. As always, stay safe and enjoy your training!
==> If You Want To Purchase The Magic Pre Workout Stack You Can Do So Here And Get 15% Off! <==